Sonya Likhtman & Emine Isciel, new co-chairs of the Public Policy Advocacy working group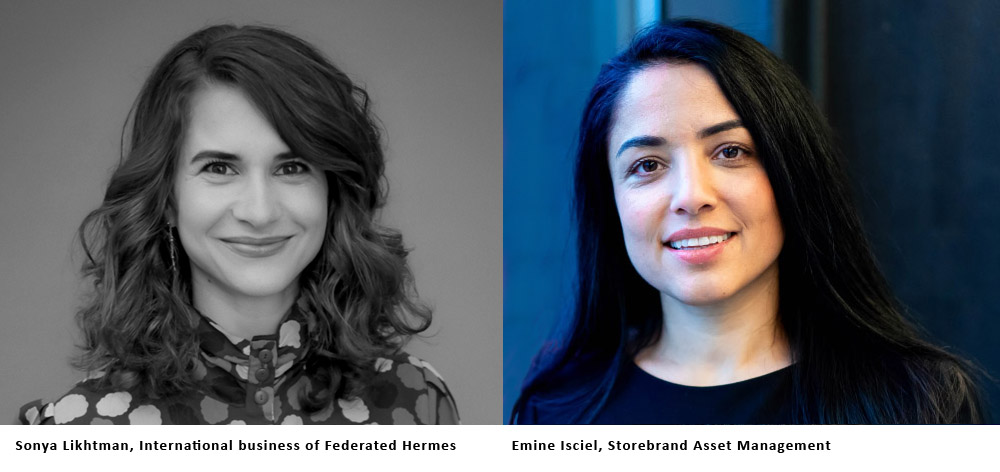 Sonya Likhtman (Federated Hermes Limited) and Emine Isciel (Storebrand Asset Management) are the new co-chairs of the Public Policy Advocacy working group of the Finance for Biodiversity Foundation. Within this working group, financial institutions will advocate for an ambitious and effective outcome of the Convention on Biological Diversity (CBD) COP15 in 2022, with an emphasis on aligning financial flows with global biodiversity goals.
The foundation is an official observer member of the CBD, which means that the working group can make interventions during the meetings of the convention and its protocols and make text suggestions for the Global Biodiversity Framework.
In 2022, the Public Policy Advocacy working group will also look into best practices and strategies for public policy engagement on reversing nature loss this decade.
Other working groups of the foundation are:
Impact Assessment, chaired by Liudmila Strakodonskaya (AXA IM)
Engagement with Companies, co-chaired by Sonya Likhtman and Arthur van Mansvelt (Achmea IM)
Find more information on our working groups and what they do here.